Vermont Online Library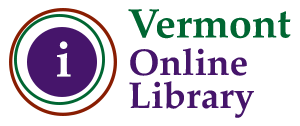 The Vermont Online Library (VOL) offers information databases for many different interests and ages. Sources include reference books, magazines, newspapers, and professional journals. The information is produced by known and trusted publishers and licensed by the State of Vermont from Gale Cengage Learning.
All of the Vermont Online Library resources are available at vtonlinelib.org.
Log in with your Kimball Library card number. Contact the Library if you don't know your number.
This resource is paid for by the Vermont Department of Libraries, which administers federal Library Services & Technology Act funding from the Institute of Museum and Library Services.